We have an exclusive new version of the MX Series Audio Streamers.
After two years in the market the hardware and software was improved.
Exclusivly availabel from DestinY Audio only!

Existing customer please contact us by email for the update file.
We will send you a link and a password to download the new version.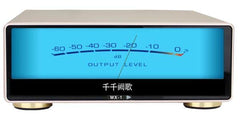 Wir haben eine exklusive neue Version der MX Audiostreamer.
Nach zwei Jahren auf dem Markt wurde nun sowohl die Hardware als auch die Software verbessert.
Nur bei uns erhältlich!

Kunden die bereits zuvor ein Gerät erworben haben kontaktieren uns bitte per EMail.
Wir senden Ihnen einen Link und ein Passwort für den Download zu.